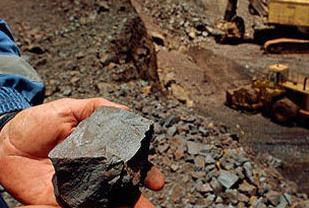 From the beginning of 2014 to the present, the value of acquisitions initiated by Chinese companies to Australian mining companies was nearly 3 billion U.S. dollars, far exceeding the 738 million U.S. dollars in the same period of last year. If this trend continues, Chinese investment in Australian mining companies this year may be close to the peak of 11.7 billion US dollars set in 2011.

Since this year, Chinese companies have frequently taken over the acquisition of Australian mining companies. In mid-April, Norton Jintian of China Zijin Mining Holdings announced that it will fully acquire 100% equity of Au Brablin Gold at a cash consideration of A$24.1 million (approximately US$22.6 million) to increase its gold resources reserve.

In May, China's steel giant Baosteel and Australian infrastructure group Aurizon issued a A$1.4 billion (US$1.31 billion) offer to Australia's Aquila Resources Ltd to enter the coal and iron ore industries. Guangdong Guangsheng Asset Management Company issued a bid of 1.44 billion Australian dollars (about 1.37 billion U.S. dollars) for the Brisbane copper company PanAust.

According to statistics from Bloomberg, Chinese companies that have proposed acquisition plans for Australian mining companies this year include Sichuan Tianqi Lithium and China National Nuclear Corporation, which involved $250 million and $216 million respectively.

A number of mining-related experts in Australia believe that the current wave of Chinese acquisitions is mainly caused by three factors.

First of all, Australian mining companies are now "really cheap." The depreciation of the Australian dollar and the fragmentation of the mining bubble have caused the share price of Australian mining companies to drop sharply. Some companies have even fallen to the high point of the stock price, creating a great opportunity for acquisitions. Such as Aquila and PanAust, its share price has dropped 74% and 65% respectively compared with the high position a few years ago. The price of Paladin Energy and Galaxy Resources, which were acquired by Chinese enterprises, is 92% and 96% respectively. .

Second, the Chinese government relaxed its overseas acquisition supervision policy. Paul Schroeder, a partner at King & Wood Mallesons Law Offices, said that China's easing of regulations on overseas acquisitions has given a boost to the latest wave of acquisitions. Experts from the Australian side believe that the Chinese government's laws and regulations that came out on May 8 effectively loosened the Chinese mining companies' acquisition of Australian mining companies. The new regulations stipulate that for projects that do not involve sensitive countries and industries, and the Chinese investment is not more than 1 billion U.S. dollars, the development and reform commission is not required to approve and only record management is required. Australia and the resource industry are not in the category of "sensitive" and naturally save a lot of trouble for approval. On the one hand, Chinese buyers are more mature. On the other hand, the newly introduced regulations have reduced government intervention and will certainly encourage Chinese enterprises to conduct more acquisitions for Australian mining companies.

Third, the Abbott government of Australia has been relatively more welcoming to Chinese investment, and the Australian Foreign Investment Review Committee has thus become more clear about China's acquisitions, which has increased the likelihood of China expanding its investment in Australia.

James Stuart, an Australian mergers and acquisitions lawyer who once provided consulting services for Chinese enterprises such as China Steel and Anshan Iron and Steel, analyzed that Baosteel decided to acquire Aquila with Aquilzon. This reflects that Chinese state-owned enterprises generally recognize that it is necessary to cooperate with local companies. Collaborate to better manage risk. He predicted that China's acquisition activities will continue to increase this year.

Although Chinese companies reappeared an upsurge in the acquisition of Australian mining companies, Michael Komesaroff, an adviser to mining consultancy Yulin Darling, said that Chinese enterprises must learn from past failures and must make more profitable deals. Only in this way can we prove that we have come out of the trap of high prices in recent years. He said: "I think that there is still a long way to go for the Chinese enterprises. Now that some signs are good, they still have to be tested."

We are manufacturer with fully completed Sliding Door Systems including Home Barn Door Hardware,Mini Barn Door Hardware,Heavy duty barn door hardware,Pocket door hardware and other barn door hardware products with more than 14 years of manufacturing . Our products are perfectly fit to residential home doors,commercial doors,farm doors and other outdoor using .

You may select the styles from our existing designs.Classically,simply and conveniently,we will make you own a cosy place.

We welcome DIY designs as well.Let us help you for a distinctive and own-style home.




Sliding Door Systems

Sliding Door Systems,Sliding Door Hardware,Heavy Duty Sliding Door Hardware,Industrial Sliding Door Hardware,Sliding Barn Door Kit

Foshan Nanhai Xin Jianwei Hardware Co., Ltd , https://www.aaghardware.com