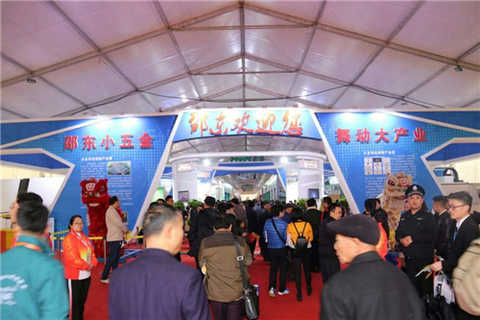 Economic Network News On April 6, China Shaodong 2nd International Hardware & Electromechanical Expo opened, 1,200 booths were from more than 1,000 hardware in 16 provinces and cities including Guangdong, Zhejiang, Shanghai and Shandong, and the United Arab Emirates, Malaysia and Sri Lanka. Brand companies are rushing in advance, and all kinds of activities are brilliant.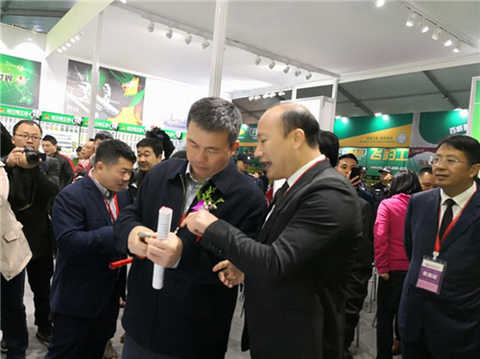 Located in the central part of Hunan Province, Shaodong County is known as the "city of the hundred workers", the "city of commerce" and the "private capital". The county has more than 30 professional markets (parks) including hardware, printing and luggage, 8 large-scale logistics enterprises and nearly 400 logistics stations with a daily cargo throughput of 400,000 pieces; Shaodong's total foreign trade exports are all in Hunan. In the province, the number of online orders ranked first in the province. It is reported that Shaoshang has nearly 200,000 people in 256 county-level cities and Southeast Asian countries, and has established various hardware markets, controlling 70% of the nation's sales channels and terminal markets. Shaodong's traditional industries such as lighters, leather goods bags, hardware, and Chinese herbal medicines have developed strongly, and the export volume of lighters ranks first in the country; school bags account for more than 70% of the national market; the production and sales of Chinese herbal medicines ranks among the top in the country. Shaodong has more than 3,500 hardware production and operation companies, with an annual production capacity of 300 million sets, of which more than 70% are exported to Europe, America, Southeast Asia, the Middle East and Hong Kong and Taiwan.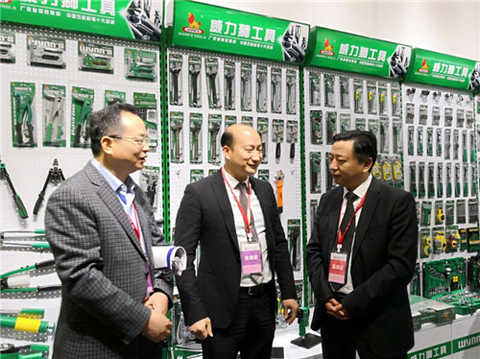 According to Zhou Yufan, deputy secretary of the Shaodong County Party Committee and county magistrate, in recent years, Shao Dong has vigorously implemented the strategy of innovation-driven transformation and upgrading, intensified efforts to attract investment, and recruited a number of hardware enterprises like Guangdong Powerful Lions "Guangdong Famous Trademark" to return home to build their hometown and introduce their fellow villagers. The enterprise project landed in Shaodong, which made outstanding contributions to Shaodong's rapid economic development. At the Expo, 22 projects were successfully signed, of which 4 were signed by the county government, 4 were signed by Shaodong Intelligent Manufacturing Technology Research Institute, and 9 were signed by Shaodong Hardware Technology Industrial Park. In order to promote the transformation and upgrading of the traditional hardware industry, and to connect with China Manufacturing 2025, the Shaodong County Party Committee and the county government issued a series of support policies such as "Implementing an Innovation-Driven Strategy to Accelerate the Development of the Real Economy" and other industrial support funds. The SME loan guarantee fund of 1 billion yuan and the venture capital fund of 400 million yuan, the implementation of shareholder-style services, the whole process of the agency and the whole process of assistance, so that the effect of investment depression continues to emerge. In 2017, Shao Dong took the lead in setting up the Intelligent Manufacturing Research Institute and establishing a doctoral workstation at the county level. The design and manufacture of wrenches, hammers, pliers, lighters, etc. using 3D printing technology, using industrial robots to produce and process hardware tools. These innovative measures have helped the Shaodong enterprises such as Dongfang Shenying and Tiantian Electroplating to achieve intelligent upgrades. In 2017, Shaodong Oriental Condor Tool Manufacturing Co., Ltd. won the "Leadership Brand Award" in the hardware brand industry of China Brand List and won the honorary title of "China National Brand Excellence Contribution Enterprise".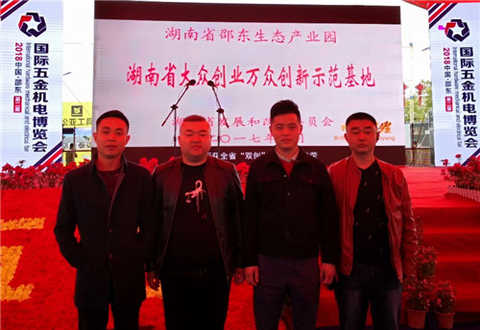 The county is committed to promoting the convergence of the hardware industry. Relying on the 1000-mu land and the total investment of 12 billion yuan, Shaodong Xianyuqiao Hardware Industry Science and Technology Park will implement the "135 Project" for the development of hardware industry, which is to build a hardware industrial park with an output value of over 10 billion yuan and cultivate 30 annual output values. The national market share of hardware enterprises, hand tools and household hardware of more than 50 million yuan has reached more than 50%, and it is the largest hardware R&D, production and sales base in Central and South China.

It is reported that this exhibition with the theme of "Shaodong Hardware, Dancing Big Industry" provides 50,000 square meters of exhibition area, in addition to exhibiting various hardware products, welding and cutting equipment, machine tools and accessories, logistics equipment and facilities, various mechanical and electrical products. And lock products, will also hold "patrol activities", "visiting and inspecting", "locking king competition", "peak forum", "signing ceremony" and other special events, the number of participants exceeded 100,000, the turnover exceeded 6 billion yuan. (Huang Bin Deng Xingzhao Wei Zhigang)

Mine Ventilation Control Systems have been given increased attention over many years as a result of the increasing cost of energy or limited access to energy, but the potential to increase the health and safety of workers and the number of production faces available while maintaining a given airflow is still significant.
It has been proven in operation that energy use and surface fan speed can be reduced dramatically by using an appropriate mine ventilation control system with Ventilation on Demand (VoD) and advanced process control (APC) for digital optimization.


Mine Ventilation Control Systems

Mine Ventilation Systems,Mine Ventilation Fans,Remote Automatic System,Main Fan Automatic System

Jinzhou Jinshi Mining Equipment Technology Co., Ltd. , https://www.jsminingeqpt.com