When you decorate the house, is it worrying about " What kind of material is the countertop ?" Yes, if the countertop material selection is incorrect, it will not only cause unnecessary economic losses to you, but also may be yours. Health has an adverse effect. Since many kitchen operations are on the countertop, the choice of countertops is also very important. What kind of material is used in the countertops has become a problem for people to think about. Here are some of the materials for the countertops, so you can choose according to your own situation.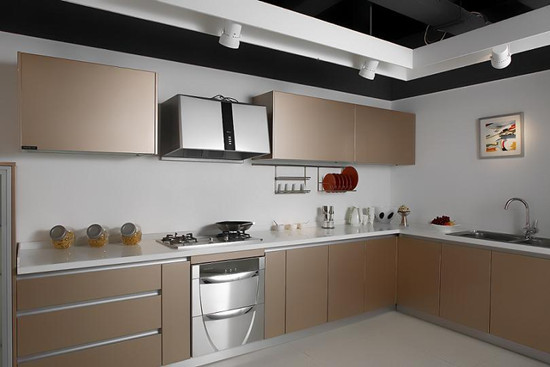 First, granite





The density is high, the hardness is high, the surface is wear-resistant, the antibacterial property is good, but the joint is not easy to handle; the density is large to weaken the hidden trouble of hiding the dirt. As a traditional countertop material, granite has high density, high hardness and wear resistance, which reduces the possibility of dirt and dirt. Better antibacterial properties.


Second, natural marble


Rich in color, natural texture but cracked; easy to crack. Natural marble has a variety of beautiful textures, but because the stone is a porous material structure, its natural micro-cracks will rupture after a long time of use. It is difficult to wipe the crack. Since the presence of heavy metal substances may have a certain degree of radiation, it may cause harm to human health.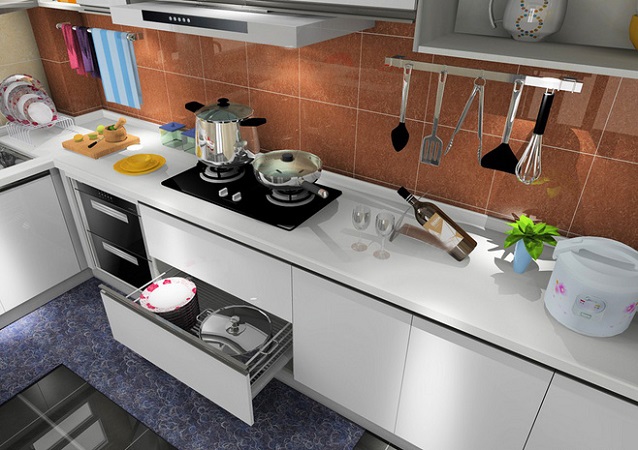 Third, stainless steel


The antibacterial performance is best but it is too cold; once the table is scratched by the sharp weapon, it will leave traces that cannot be recovered. It is easy to hide the dirty things in these fine scratches. The surface of the wiped surface must be specially paid attention to, and the stitching has gaps.


Fourth, fire board


Cross-section joints are not well bridged; mostly low-priced MDF. Most of the materials used in the manufacture of fireproof panels in China are low-cost MDF, which cannot provide effective guarantees in terms of performance and environmental protection. Seamless stitching is difficult.


Five, artificial stone (artificial marble)


Rich in color, no cracking, seamless bonding, environmental protection, stone material but no radiation. Artificial stone countertops can be seamlessly spliced, and dirt and bacteria can no longer be accommodated. It can be cut and heated to bend and shape a variety of shapes, further enhancing the aesthetic design and practical decoration of the overall design of the cabinet. However, the artificial stone market is mixed, the quality of the plates and the processing techniques are mixed, and buyers need to carefully distinguish them.


Six, ceramic tiles


It is easy to break and not easy to clean; it is easy to break when it is too cold and too hot. Although it is very durable, it is easily broken under the impact of heavy objects, and the overheated or too cold objects will cause damage to them for a long time, which is not easy to clean.


In short, what kind of material is good on the countertop? This problem can be described as the problem of radish cabbage. Cabinet countertops of various materials have different advantages and disadvantages.


Through the introduction of the above materials, I hope that everyone can no longer have doubts about the materials on the countertop. I wish you all a cupboard counter that matches your home.




Types : Weld neck Flanges (WNRF), Slip-on Flanges (SORF), Blind Flanges (BLRF), Lap Joint Flanges (SOLJ), Socket-weld Flanges (SWRF), Screwed (Threaded) Flanges, Long weld neck Flanges (LWNRF), Spectacle Blind Flanges Spacer & Blind Flanges, Ring Type Joint Flanges (RTJ), Reducing Flanges, Raised Face (RF) Flanges, Orifice Flanges, Large Diameter Flanges, Custom Flanges, Drawing Flanges, Forged Flanges, Plate Flanges, Flat Face Flanges, ANSI Flanges, ASME Flanges, BS Flanges, DIN Flanges, API, EN Flanges etc.

ANSI/ASME B16.5, B 16.47 SS Flanges, Stainless Steel 304, 316, 316L Slip On Flanges, Stainless Steel 310, 310S, 446 Blind Flanges, SS Forged Flanges, Steel Orifice Flanges, SS Reducing Flanges

Stainless Steel Flanges Specification:

Grade :SS 304, 304L, 304H, 316, 316L, 316LN, 316Ti, 309, 310S, 317L, 321, 347, 409, 410, 420, 430, 446, 202 Etc.

Standard : ASTM A182 / A240 & ASME SA182 / SA240

Size : ½" to 48″

Dimensions : ANSI/ASME B16.5, B 16.47 Series A & B, B16.48, BS4504, BS 10, EN-1092, DIN, JIS-K, etc.

Class / Pressure: 150#, 300#, 600#, 900#, 1500#, 2500#. PN6, PN10, PN16, PN25, PN40, PN64 etc.

Stainless Steel Flange,Stainless Flange ,Stainless Steel Pipe Flange,Steel Pipe Flange

Zhejiang Max Stainless Steel Co.,Ltd , https://www.cnstainlesstube.com